Obsessions from a Jealous Mom...seeking a Kick A$$ Command Center
Envy

comes into my mind as I sit here, looking at the

empty wall

where I would love to create such space, lacking the determination, drive, and/or vision to

make it happen

.
Maybe one day..(I totally sighed here too!)
So, whilst I am still dreaming, I wanted to share

20 AMAZING

, drool worthy

Command Centers

that I see in my...distant...future.
But first, here are a few things to do to GET READY:
(as you can see, I am still stuck HERE! LOL)
1. Find the right space.
A
command center
isn't going to
help you
if it's not in a place that makes
sense
. It should be somewhere in the
main-traffic-path of your home
– maybe right inside the garage door, in the kitchen, or even the mudroom. The closer you can get to the "
drop zone
" – you know, where all the stuff gets dropped right after you get in the door – the better!
2.

Take inventory of your clutter

.
Here's a great way to figure out the
clutter
that
regularly accumulates in your space
– w
ithout tidying up first
– take a pad of paper and a pen and go write down everything you see lying around your space. This is good to do
mid-week
, when the daily mess has really had a chance to grow. You'll see things like keys, phones, wallets, mail, school papers, random papers, lists, coupons, and probably much more.
Write it ALL down.
If you need a place for something that doesn't already have a home, start a list for your Command Center. Including things that will need a home within the "new space".
3.
Determine the essentials.
Things to consider –
Calendar
, dinner menu,
shopping list
, schedule/routine, To-Do list, frequently called or emergency phone number list,
in/out box for mail/bills
and
school papers
, receipts file, coupon file, pen/pencil storage, charging station for phones/devices, hooks for keys, clock,
soccer schedule
, etc.. Based on the list you made in
step #2,
what are the things that you want to have included in your Command Center?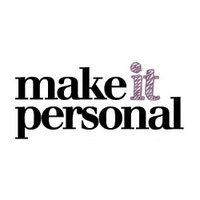 4.

Make it personal.
Think about including a place to display

photos

, greeting cards, or

children's art work

. Or creating some artwork with your family name or initials to hang. You could find an inspirational word or quote to print and frame. Think about using that Cricut Expression that you hardly ever use to cut some vinyl wall decor. I
5.
Design it.
D
ecide how much
flat
space
and how much
wall
space
you want for your command center. Next, you need to determine a
budget
– how much are you willing to spend on this command center? (Remember that you can always add to it later.)
After that comes the fun part – grab a cup of your coffee and spend some quality time on Pinterest browsing Command Centers. Think through your plan. Are you creating a separate space for each member of your family? Or grouping by category? How will you control clutter on flat spaces? Consider height – what do the smaller members of your family need to be able to reach? Don't forget about the list you made in #1 – make sure you create a place for everything! Now, sketch out a "blueprint" of your command center. You'll probably go through several drafts until you settle on something that will work.
6.
Go shopping.
Watch yourself because this is where you can GET CRAZY! My advice – go to the ATM and get cash in the amount of your total budget. (If you're ordering items online, be sure to account for that money out of your budget.) That way, you'll be less likely to impulse-buy and more likely to stick to your list. Some things that might be on your list: clipboards, frames, magnetic chalkboard/whiteboards, dry erase calendar, wall file organizer and file folders, hooks, cork boards, magnets, push pins, chalk or dry erase markers.
7.

Make it pretty.
Pick a color scheme for your command center. Then, instead of buying plain manila folders, find some with a fun pattern. Don't be afraid to use pops of brighter colors too! Make pretty labels using your printer, craft cutting machine, or pre-cut letter stickers from the scrapbook section of the craft store. Create a family Command Center that makes you smile each time you walk past it.
20 Kick A$$ Command Center Ideas!
So what do you think – will you be tackling some organization projects around your house this month?
Perhaps even some type of a family command center?