Confessions: from a Six Year Olds' Soccer MOM
Like so many

Moms

out there, I have joined the

"

CLUB"

of

Soccer Moms

and boy, have I been

enlightened

!
Let's start off by a little background, shall we? So, a lovely

BRIGHT ORANGE

form

comes home from school back in January with big letters stating that it is:
Time to sign your student up for Soccer.
I mean, my kid was jumping up and down with excitement!

It was time for Soccer to enter our world.

Truth be told, Mom was pretty excited too! We wrote out the check, filled out the form, crossed all our T's and mailed it out to the organization with hopes of starting soccer in late March, early April.
Then, it was silence for a few months. Still, my kid had some chatter about soccer here and there, but it was a mute subject for the most part.
But that all changed in Mid-March when the phone calls started that they were looking for a coach for our daughters team. Ut oh... Of course, my Hubby would have done coaching in a heartbeat, if he did not work nights! And, Mom is a cheer-section only and given the fact that I know nothing...let me reiterate...NOTHING...about

Soccer

, it was a fat chance for me!
Word started traveling home from school about other kids, mostly the boys, starting soccer and then came the question for this Mom,

"Will we have a team?"
Hail

to one Dad who

stepped

up to the

plate

. He was

honest

...he knew nothing about Soccer, other than the fact that his daughter was on the team.
Practice was the very next day after I received this phone call. Off to the happy face store we went to pick out shorts, shin guards and shoes.
That next day...it was windy...cold...but we, (as in myself and my four year old) packed up the kid, in her

newly acquired ensemble

and we have been going

strong

ever since.
Game one

followed the day after practice and it was

painful

to watch, as our six year olds, who knew nothing and were one practice in,

got stomped

.
Game two

followed bright and early Saturday morning and was another

painful rendition

of

what is supposed to be soccer

, fully equipped with

tears

...on the field...and yes, my kid contributed to those tears...and not much else!
Practice didn't happen

the week following, which was a

disappointment

.
Then came a

COLD

...

COLD

game. I mean, fleece blankets were not even helping the frostbite!
Suddenly

, something

incredible happened

following that game. It was still a bright and early Saturday...

cold

, just as cold as the last game played...and the

wind

was relentless.
Our kids went out there, excited!
The

coaches

were in the

game

...

Pep talks were happening

...names were being called for

guidance

...and...

to our surprise.

..lots of

cheering

was happening as our girls WON, 5-0.
Wait...What? What had just happened?
My kid was super into the game, finding her spot in

Defense

. I think the

Coach

is learning

what works for the girls

and the Asst. Coach was all in. It was

great

to see the sheer

excitement

on the

girls faces

....

They were having FUN!
So, we

froze

our butts off...but it has been

worth it

.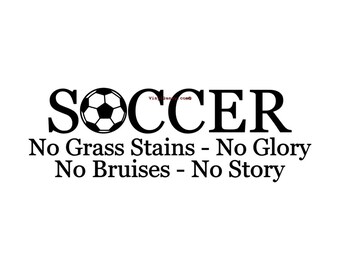 As a Mom, I can't write this stuff...these

new life experiences

...

teamwork

...that has come with our oldest daughter joining Soccer. To say that I am proud, is an understatement. I am seeing changes within my girl that are amazing. She is learning to have a back bone, which is a good thing to have in life. She is having

fun

,

loving soccer

and working on helping to

keep that ball AWAY from her goalie!
So, I have been officially introduced to the

Soccer Mom life

. I am hoping it lasts for a bit of time and so proud of my girl for getting out there and

NOT GIVING UP.

..even when they were losing every day- I mean...we are talking

ZERO

...
Our lives are

busier

...we are a little more

worn out.

..it takes us a little bit to get moving in the mornings for school after soccer, but

I think we are better for it!

I am embracing this craziness and this time with my kids. We are rooting on our girl as a family- Nana and Papa are there at every game too!